---
Here's a neat little ditty from the cult horror/comedy film, Zombies Anonymous, also known as Last Rites Of The Dead. It's culled from a scene where the main character, Angela, has kicked her shoe off at an attacker and then cowers from him in one shoe. Nice little scene, but all too brief. In following scene, she's sneaking barefoot out of the house that was attacked holding both shoes in her hand. Sigh! Could have been a better scene if she were hobbling out of that situation in one heel.

grizzletoad1 has attached this image (reduced version):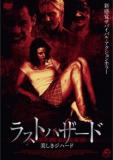 This post has been edited 1 time(s), it was last edited by grizzletoad1: 12-21-2018 20:43.